Part 1 — Preface
About the Author
The Five Biggest Challenges to Doing Business in China
Part 2 — Guanxi, An Important Chinese Business Element
What is Guanxi?
Main Basics from China: Guanxi & Face in Busines
Mianzi - Keep Face, Keep Relationship
Rank & Title
Guan xi, mianzi and ranks & more - Chinese Mindset explained
GuanXi in China : The oil that keeps China running
A Mutual Web Of Interdependence
But It's not fair! ( I hear you whine)
Going Through The Back Door
A Word Of Caution…
The Drunken Banquet: A Time - Honoured Chinese Tradition
How To Building & Managing Guanxi as a Foreigner?
Initiating
Building
Harvesting
How to Find Chinese Distributors

China Business Today
Part 3 — Chinese Traditional Culture Overview
Chinese Culture

Man & the Universe
I Ching
5000 years Chinese History
Confucianism & Taoism
Chinese Literature & Chinese Kungfu
Face Reading & Chinese Palmistry - Your Fate is in Your Hand
Chinese Film Industry
Chinese Food

The Chinese Character, an Interpretable Chinese Culture
Part 4 - Relevant Articles
The King of Guanxi

Guanxi and Guanxixue: The Advantage of Personal Connections in Modern China
When Good Guanxi Turns Bad

Part 5 — Appendix & References
Public Holidays in China
Chinese Zodiac
Chinese & English Language Translation
Sea Freight Container Dimensions
International Trade Glossary of Terms

30

Days Money Back Guarantee

Copyright © 2013 by Richard Tong

Xlibris International Corporation, Bloomington, Indiana, USA

ISBN: Ebook 978-1-4836-1913-9

All rights reserved. No part of this book may be reproduced or transmitted in any form or by any means, electronic or mechanical, including photocopying, recording or by any information storage and retrieval system, without permission in writing from the copyright owner.

Rev. date: 04/09/2013
ClickB

ank is the retailer of products on this site. CLICKBANK® is a registered trademark of Click Sales, Inc., a Delaware corporation located at 917 S. Lusk Street, Suite 200, Boise Idaho, 83706, USA and used by permission. ClickBank's role as retailer does not constitute an endorsement, approval or review of these products or any claim, statement or opinion used in promotion of these products.
P.S.
Please

don't hesitate. Whether you would like to make a few hundred dollars extra each month, or are looking for a full-time business to take you away from the stress, you owe it to yourself to take a good look at this business model. Do it now!





Chinese Palmistry - Your Fate is in Your Hand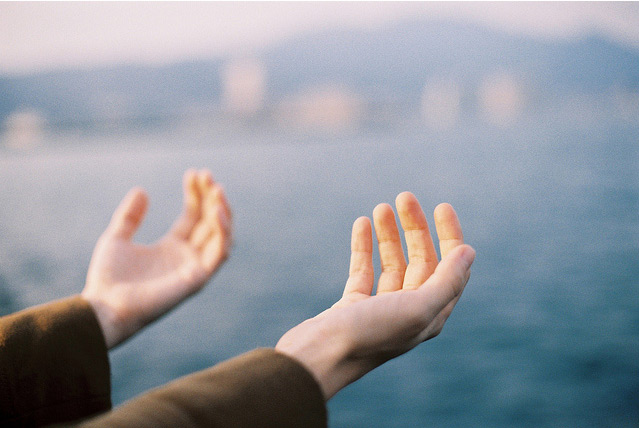 The I Ching 易经 (also known as the Yì Jīng, Yi King and I Ging) the "Book of Changes" or more accurately "Classic of Change", is the oldest of the Chinese classic texts. The book is also known as Zhou Yi, the "Changes of Zhou", in ancient Chinese literature which indicates the book was based on work from Zhou Dynasty.
The Yi Jing is based on an ancient system of cosmology and philosophy which is at the heart of Chinese cultural beliefs. This philosophy is centred around the ideas of balance through opposites, and acceptance of change.
In Asia, the Yi Jing is the most popular form of prediction, and it is becoming increasingly popular throughout the rest of the world.

| | |
| --- | --- |
| | |
To manage guan xi or social connection in China is challenging. Salvaging guanxi in jeopardy is an

arts. This refers to not only to you as a foreigner, but to the Chinese as well.
Having basic understanding about what guanxi is helpful. But to master the arts, you'd have to go

through trials and errors.
China is home to a growing middle class with a big appetite for consumer goods

Western firms looking to tap China should be innovative and flexible, analysts say

They also need to adopt a long-term approach and build a strong local team

Competition, corruption, business etiquette and language are some of the hurdles
| | |
| --- | --- |
| | Hanyu Pinyin is the official system to transcribe Mandarin Chinese sounds into the Roman alphabet. It was invented in 1950s, and adopted as a standard in mainland China in 1958. Pinyin is used for several puposes, such as teaching chinese, transcribing names and places into the roman alphabet, and used as an input method for typing Chinese characters. |
Chinese Literature
中 国文学
China is the only country in the world with a literature written in one language for more than 3,000
consecutive years. This continuity results largely from the nature of the written language itself. It is

the use of characters, not letters as in Western languages, that is most important in the Chinese

language. The characters stand for things or ideas and so, unlike groups of letters, they cannot and

need never be sounded. Thus Chinese could be read by people in all parts of the country in spite of

gradual changes in pronunciation, the emergence of regional and local dialects, and modification of

the characters .
| | |
| --- | --- |
| | |
Chinese Movie Industry 中国电影

Chinese Palmistry began more than 3000 years ago. Chinese Palm Reading became popular since Zhou Dynasty (1122 B.C.). The complete Chinese Palmistry system had been developed during Western Han Dynasty (206 B.C.) Chinese Palmistry, Hand Reading, was combined into Chinese Physiognomy, Face Reading. Chinese Physiognomy covers body reading, appearance reading, voice reading, foot reading and body movement reading. The Palmistry and Physiognomy are able to understand people's personality, character and potential. Also, they can predict people's health, marriage, wealth, career and future.


Confucianism, 儒家思想 the most profound and dynamic thought system in traditional Chinese culture, has for centuries exerted great influences on China's economy, politics, and culture. It is not surprising, then, that the traditional Chinese business culture was deeply associated with Confucianism.